In 2009, Pratheek Thomas co-founded Manta Ray Comics with his friend and fellow mechanical engineer Dileep Cherian. Since the launch of their breakthrough debut title Hush, the small indie publishing house has been a big part of the burgeoning comics scene in India. They've been a staple at comics conventions in the country and have regularly published comics in magazines such as Mint, Forbes Life, and Motherland. More recently, their Mixtape series of short comics anthologies as well as their matchbox comics ('Tiny Box of Awesomeness') have been very well-received.
Over the last five years, Manta Ray Comics has been slowly but steadily gaining momentum, which is why it came as a shock when I received an email from Pratheek on April 1 informing me that he had decided to leave the company. He also posted an announcement about his decision on his blog, to prove that the email was not, in fact, an April Fools' prank.
"It's not easy to walk away from something you've built and worked towards," he wrote. "There is a lot of doubting, and confusion, but over the past couple of months, I've found my way through all of that and come out stronger." He refused to go into any details, choosing instead to write it off as the "hazards of business".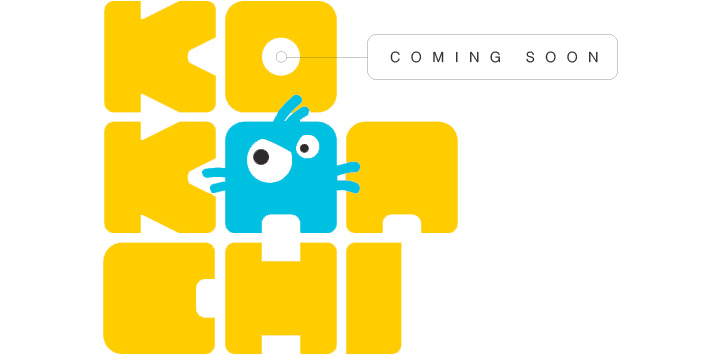 Fans of Manta Ray Comics wondering about the future of popular titles such as Hush and Mixtape, however, have little to worry about — Pratheek recently started a new design studio and publishing house called Studio Kokaachi along with writer Tina Thomas (his wife). Studio Kokaachi has retained the rights for most of Manta Ray's titles, with the exception of The Small Picture. There hasn't yet been any official statement from the rest of the Manta Ray team about Pratheek's departure from the company, or about the future of Manta Ray.
"With Studio Kokaachi, our vision remains the same," says Pratheek. "To continue telling stories and making comics with the amazing friends, creators, and storytellers we've met and are bound to meet as we set out on this new journey."
But what, you may find yourself wondering, is a Kokaachi?
"It's a monster-creature that Mallu parents in the Latin Catholic families of Kerala, especially in Cochin, tell their little kids about to scare them into eating their food," says Pratheek. "'Eat your food or the Kokaachi will come and catch you' is the common storyline that we've all been told.
"Over the years, however, the Kokaachi's influence over us diminished and faded and then disappeared from our lives. We're aiming to change that in this new house of stories."
Studio Kokaachi is currently working on the re-release of Manta Ray titles such as Hush and Mixtape and will soon also release a new collection of graphic stories in a "brand new format". While we all wait, they've invited readers to send in their own interpretations of the Kokaachi as part of a contest. You can find details here and send in your Kokaachis to kokaachi@kokaachi.com on or before May 5, 2014.